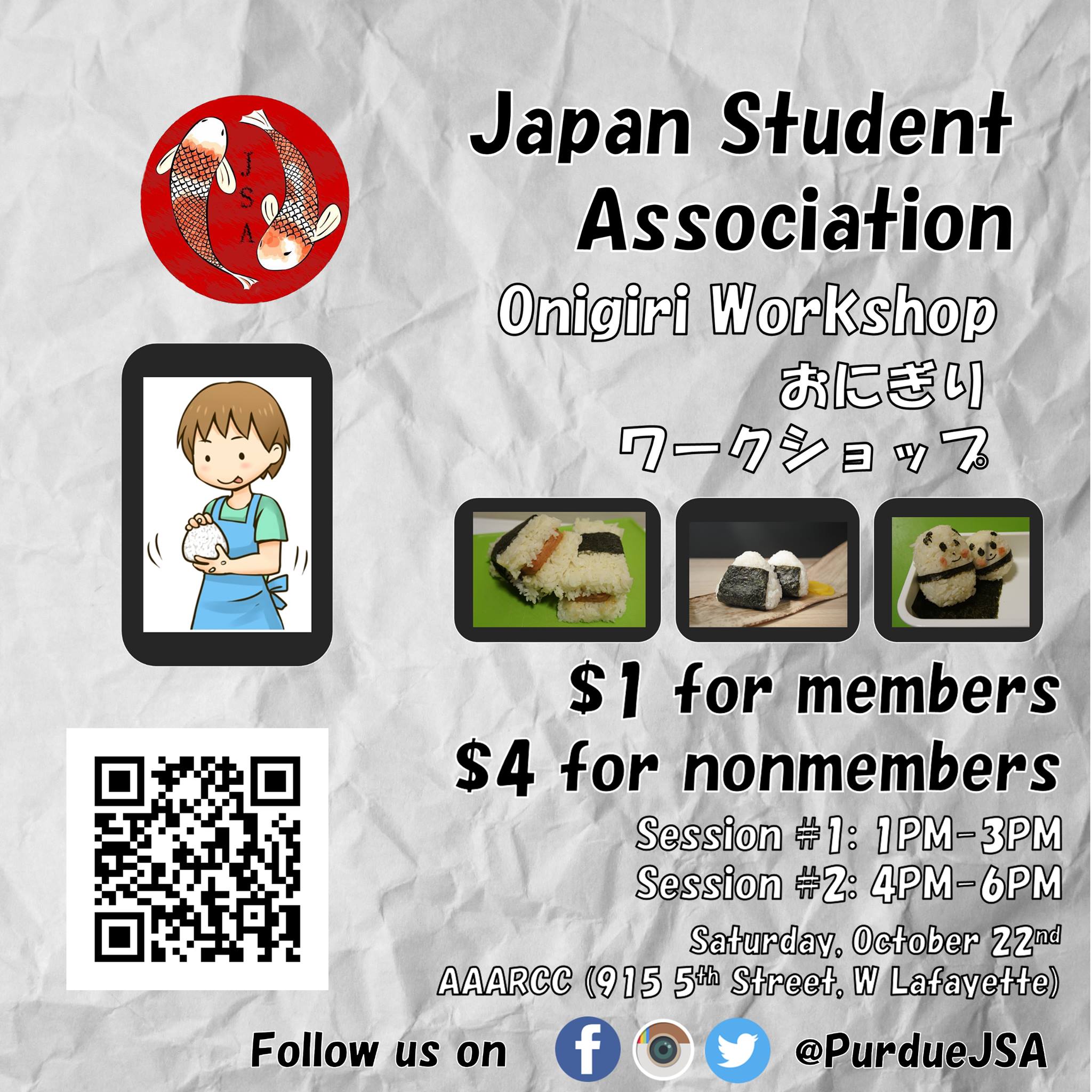 Japan Student Association will be holding a Onigiri Workshop this Saturday, October 22nd at the Asian American and Asian Resource and Cultural Center.
What is Onigiri?
For those that are not familiar with Japanese food, Onigiri (おにぎり) is rice that is formed into a triangle or various other shapes and wrapped in seaweed.
We will be having two different sessions to learn how to make different types of Onigiris and enjoy eating them!
Sign up link can be found below as space for the event will be limited:
https://goo.gl/forms/PDjk8MVwMVltkBp82
If you have any questions or concern, please email us at purduejapanst@gmail.com or message up on our group facebook page.
Event Page
Asian American and Asian Resource and Cultural Center
915 5th St
West Lafayette, IN 47907
Thank you and we hope to see you there! 🙂